One Day Certification Course Tai Chi for Therapy "Teacher In Training" Evidence Based Therapeutic Tai Chi Program
IN-House, In-Service, Off-Site Presentations
American Tai Chi & Qigong Association Approved CEC Provider
Helping People with Scientific Certainty,
Grow your business: Improve Enrollments and Retention rates,
Earn Continuing Education Credit
CT Physical Therapy Approved CEH Course: 8CEH
American Therapeutic Recreation Association Approved (IACET provider #406) .70 CEU's
American Fitness Professionals and Associates approved 8 CEC's
Chaplin Senior Center Sept 17 800AM-500PM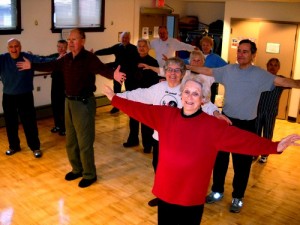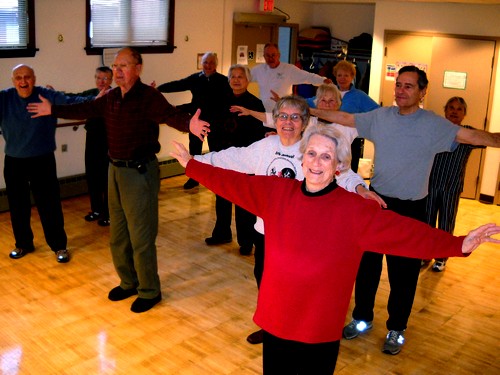 An Evidence Based  Tai Chi for Therapy Program: Community Fall Prevention, Clinical Balance Training , Tai Chi for Parkinson's, Depression, Arthritis and Fibromyalgia Pain : Download Mail-in Registration On-Line Registration;More info visit http://www.taichi4therapy.com/
The evidence based Therapeutic Tai Chi for Fall Prevention Program  approach targets functional training for bilateral and unilateral stance(and transition), stepping forward, stepping sideways, stepping backward.(gait and balance). This Tai Chi Moving for Better Balance program is one of 14 Fall Prevention programs recommended by the CDC, and the tai chi program protocol used in this training presentation.
This protocol "represents a significant enhancement of traditional Tai Chi transforming the purposeful movements into therapeutic training of balance." The protocol consists of a standard set of tai chi exercises and movement practiced over a specified period of time (16 weeks), with a specific frequency (min 2x weekly), using pre and post testing of participants with functional tests.
Functional outcomes include better movement excursion and control, and consistent, steady walking patterns:
improved postural stability
improved control of body positioning
improved gait initiation
improved movement symmetry and coordination
improved lower extremity strength
Why this program?
Community-based clinical trial with older adults DONE
Reduction in the risk of falling by 55% ESTABLISHED
Community-based evaluation and dissemination DONE
Recommended falls prevention program (one of the 14 programs by Centers for Disease Control and Prevention) DONE
Where do we go?
Using (tai chi moving for better balance) for balance, strength, posture and gait training in the clinical setting(tai chi therapy), and (tai chi moving for better balance) fall prevention programming in  the community setting.
Establishing a usable standard for the both the community tai chi teacher and the allied health professional, extending the continuum of care beyond the initial therapeutic intervention into the rehabilitation, prevention, and wellness stages.
Reducing the impact of the chronic (fall and related injury/illness) condition on people and cost.